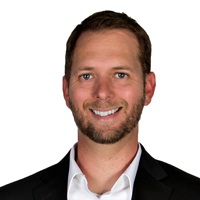 Josh became a REALTOR® and licensed sales agent in 2013, just four years after his wife, Jessica, founded the company in 2009. His years of experience in real estate allow him to consistently help clients find their ideal home or sell their property at maximum profit.
As a San Diego Native, Josh is well acquainted with the county's cities and country life. Growing up, he loved going to Padres games with his Dad and exploring the wildlife at the San Diego Zoo Safari Park. That lifetime of experience equips him to guide clients to the areas that suit their families best.
Before his full-time career in real estate, Josh was a teacher at Maranatha Christian Schools in Del Sur and a youth leader at Pomerado Christian Church in Poway. In those roles, Josh learned how to thrive in chaotic situations and teach complex topics in a way that's easy to understand. He also learned how to connect people with the right resource based on their unique needs.
Now, in the real estate field, those skills look like connecting buyers with the right lenders for maximum savings or unpacking complicated real estate terms so that clients can make informed decisions.
Josh holds a Master's Degree in Ministry, and has an innate ability to care for individuals and families that are working to buy, sell or are in relocation or housing transition.
As a result, it's not uncommon for Josh's clients to find their dream home in only one day. One buyer found their ideal house without even seeing it in person. Josh's expertise was enough to guide them through the process via FaceTime.
After a long day of helping buyers and sellers achieve their goals, Josh enjoys sipping coffee on his porch with Jessica and playing with their three kids.
San Diego + Murrieta + Temecula