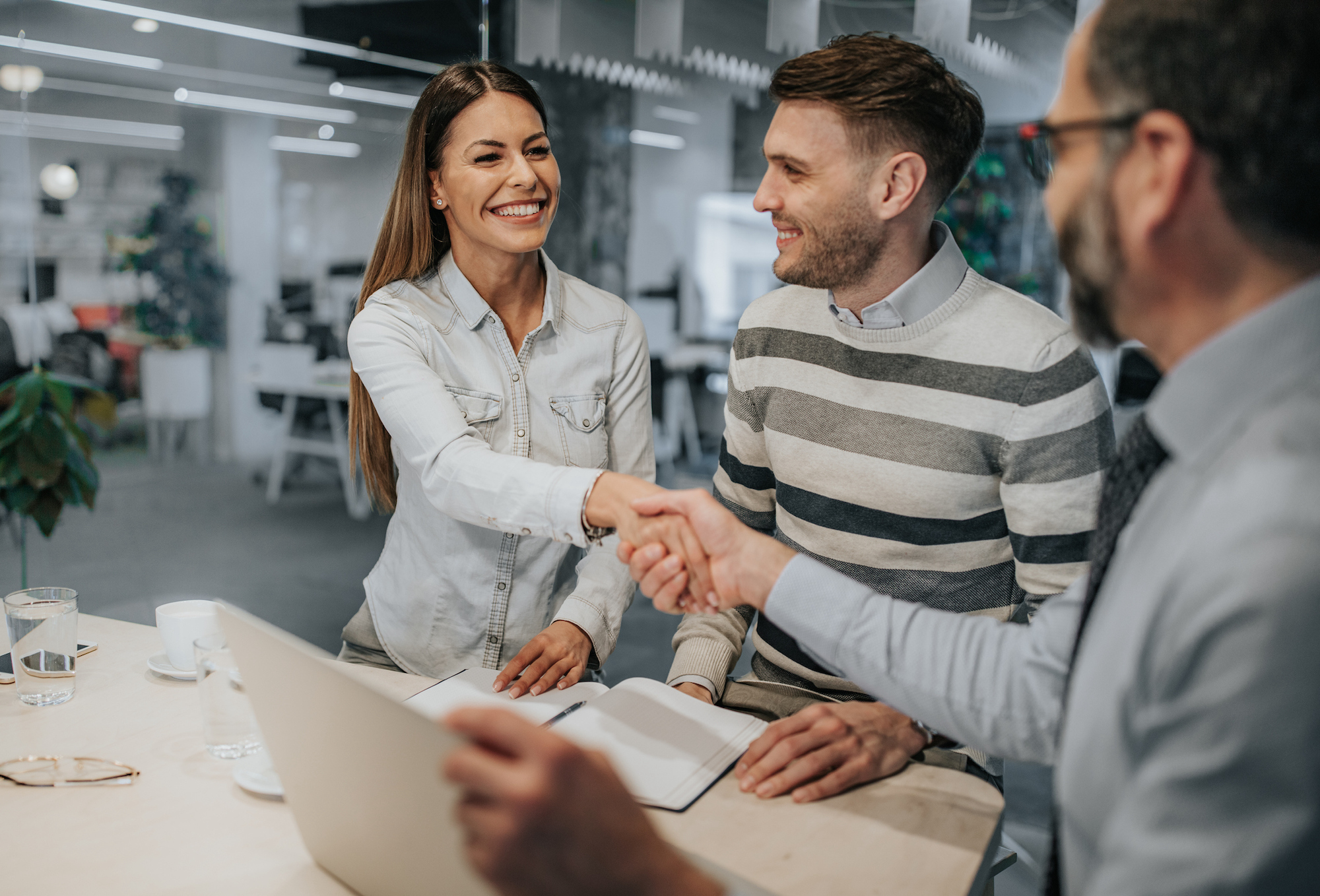 Wondering what to expect during the mortgage pre-approval process? You're not the only one. Plenty of first-time homebuyers (or those who haven't bought a home in years) approach this stage with some fear and trepidation.
But you don't need to.
In this article, we're going to walk you through the steps of getting pre-approved for a mortgage and what information you'll need to have on hand.
What's a Mortgage Pre-Approval?
Perhaps you've heard the term tossed around but aren't sure what it means. Simply put, a pre-approval is a letter from your lender that says you've been approved for a loan up to a certain amount.
Homebuyers often confuse this stage with prequalification, but they're actually two different things. During prequalification, a lender will give you an estimated loan amount based on your finances. The next stage, pre-approval, is when you actually fill out the mortgage application.
Pre-approval letters are usually only valid for the next 60 to 90 days, which means you should begin the pre-approval process once your house hunting becomes serious.
That said, if you think it will be difficult for you to get pre-approved, you can go through the process earlier. This can show you how to improve your credit score and debt-to-income ratio for when you're ready to buy.
What Lenders Look at During a Loan Pre-Approval
Mortgage lenders look at your financial health to determine if you qualify for a loan. Their goal is to see if you can afford to buy a house—and if you'll pay them back! They'll consider your…
Employment and income: How long have you had your current job? How much do you make? If you're buying with your partner, how much do they make? Remember that, if you're a freelancer or own a business, lenders will want to see that you've been self-employed for at least two years.
Credit score and history: During a pre-approval, lenders will do a hard credit check (yes, this does affect your score). For a conventional loan, you'll likely need a score of at least 620, and the higher your credit score, the better interest rate you can get.
Debt and liabilities: Do you have student loans? Car payments? Credit card debt? Your income can be fantastic, but if you're struggling to pay off your current debts, lenders will hesitate to approve you for a mortgage. Lenders will also look at other liabilities you may have, such as child support, alimony, and the like.
Assets: You'll need to list all your cash and cash equivalents and provide proof for them. This includes anything you have in your checking and savings accounts, any investments, and any physical assets you want to sell to qualify for the loan (e.g., current home, car, jewelry).
Documents You'll Need
Your lender should give you a thorough list of all the information and documents you need to gather for your application. Most will require:
Bank statements from the past 2 months
Pay stubs from the past month
W-2s from the past 2 years (or Form 1065 if you're self-employed)
Statements from any investments
Identification, such as a passport or driver's license
They may require further documentation if your situation requires it. For instance, if someone wants to contribute to your down payment, they need to sign a gift letter that you give to your lender. Or, if you pay alimony or child support, you'll likely need to show your divorce papers.
Don't think you have to figure out the pre-approval process on your own! Work with a local real estate agent who can give you sound advice and point you to a trustworthy lender.
Looking for a home right now? It might seem scary in this seller's market, but the right real estate professional can help. Contact us and learn how we can help you find your dream home!