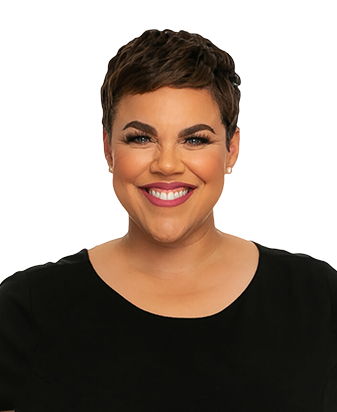 As a licensed Real Estate Broker, a relocation specialist, and the founder of NATIVE, Jessica often has her hands full. But you would never guess from the profound excellence she puts into every real estate deal.
With an MBA in Finance from Pepperdine University and leadership experience from her marketing career at Hewlett Packard, Jessica brings her drive, negotiation skills, and wealth of knowledge to the table with each of our clients. Her marketing savvy placed her over top product launches at HP, and now she uses it to place people in their dream homes, find profitable investment properties, and sell houses at top dollar.
A Dedicated CEO and Innovative Leader
Jessica isn't just a REALTOR®—she's a CEO and an entrepreneur. She's driven not just to grow her business, but to give her best at all times. Jessica designed the business on a high-tech platform, which enables the team to work anywhere and make the real estate buying and selling experience more seamless for clients.
She leads our team with a caring heart and puts that same thought and concern into finding the ideal homes for our clients. You'll often find her praying for her clients or simply offering a listening ear.
Jessica left her corporate career and founded her real estate company in 2009 because she wanted to provide a luxurious, stress-free experience for her clients—without the normal back-and-forth hassle common with real estate dealings. When people work with Jessica and NATIVE, they can expect nothing less than excellence.
Getting Real Estate Results With Jessica
For Jessica, life is all about intention and purpose, and that includes real estate. She gets clear on your goals for buying or selling and maps out a foolproof strategy to reach those goals. Every strategy in NATIVE's innovative marketing arsenal is backed by qualitative research and data-driven results.
Brenda, one of Jessica's clients, said:
"Working with Jessica and her team made everything so simple and easy to follow through. She guided us the entire way, answered all of our questions and made the entire process seem too easy."
If you're selling your house or buying your next dream home, investment property, or luxurious getaway spot, you can trust Jessica to get you the results you want. And if your situation is sensitive—whether due to personal difficulties or prominence in the media—you can trust Jessica and our team to protect your privacy with the utmost discretion.
Jessica Outside Real Estate
In the rare moments when Jessica isn't helping clients achieve their own real estate dreams, she's off shopping, wine tasting, and listening to sermons by Steven Furtick. Her favorite activity, though, is spending time with her husband, Josh, their kids, and their dog, French Fry.
Jessica specializes in representing those relocating to / from San Diego County + Temecula Valley.