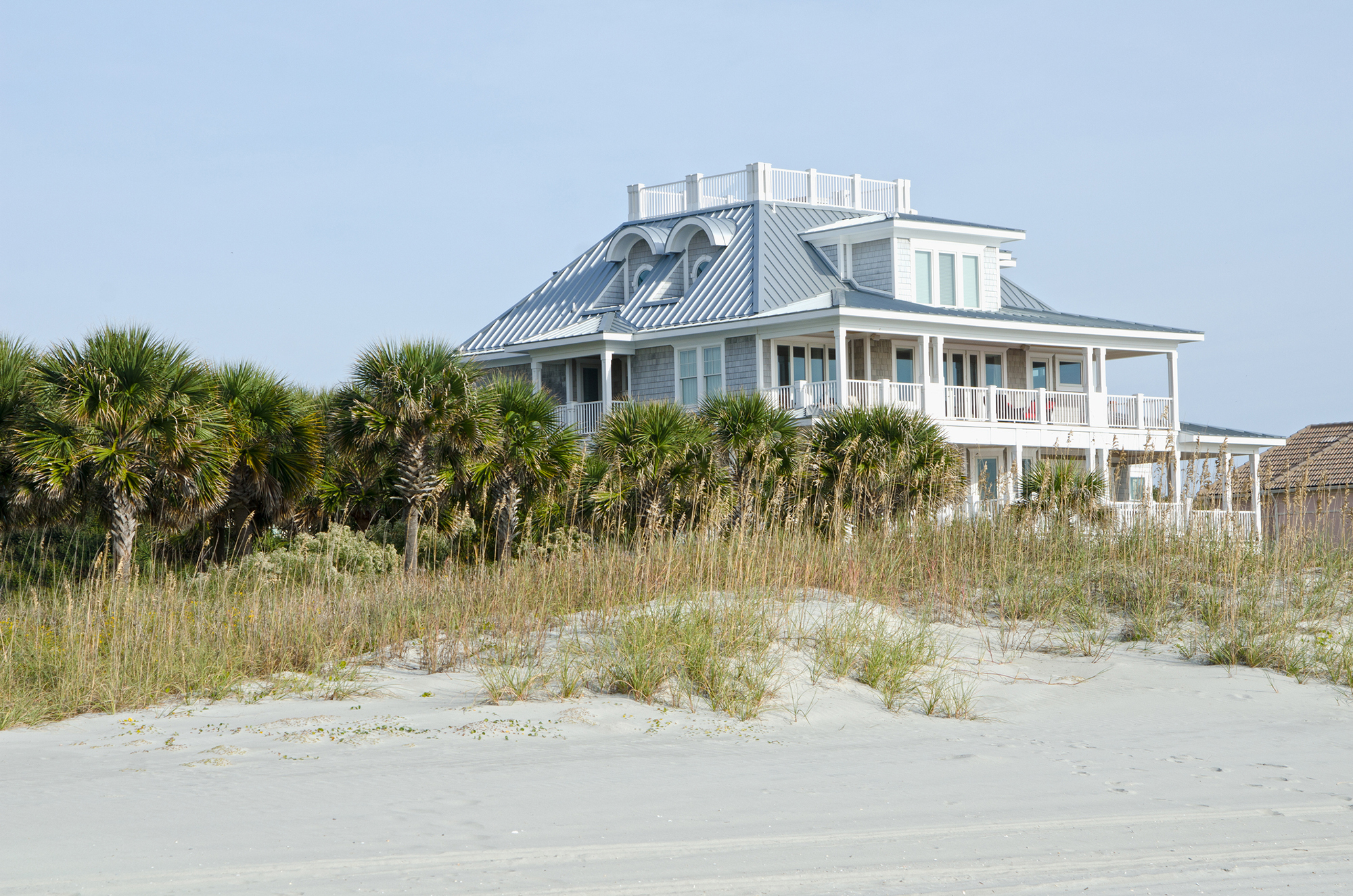 You know the drill. You find a house you adore, spend hours flipping through pictures of it on Zillow, and book a walk-through. The verdict is in: You love it!
Then comes a frustrating discovery…
The house is in a flood zone.
While this isn't necessarily a deal breaker, it can still present a tough decision for you as a buyer. Should you buy a house that's more likely to be affected by a flood event?
It depends.
The truth is, all bodies of water are subject to flooding, as are localized low spots even if they're not next to a body of water. So it's good to keep this in mind as you browse for houses.
How High Is the Risk for a House in a Flood Zone?
San Diego has several flood zones, some more high-risk than others. The Federal Emergency Management Agency (FEMA) defines flood zones by level of risks. A high-risk area has a 1% or more chance of annual flooding and a 26% chance of flooding at some point during a 30-year mortgage. Meanwhile, moderate- to low-risk areas only have a 0.2% or less chance of annual flooding.
If you're not sure whether a house you're looking at is in a flood zone, FEMA has a map center where you can look up a location to see its risk. If you do this, you'll notice the map is split up into zones.
Zones A and V, which are coastal or riverside communities, are considered to have the highest risk. If you live in any of these zones, you'll need to have flood insurance. Zones B, C, and X, on the other hand, are at lower risk.
What to Look for in Flood Insurance
Whether you live in a high-risk area or not, flood insurance is something to consider. But as you can probably guess, premiums are more expensive if you live in a high-risk zone. (Think thousands of dollars instead of hundreds.)
Keep in mind that most home insurance policies do not cover flooding. That means you have to buy a separate flood insurance policy. The good news, though, is that proper flood insurance can be a life-saver if flooding causes damage to your house. Some will even provide temporary housing while your home is being repaired.
You should know, though, that some flood insurance may not cover all your damage-related costs.
The National Flood Insurance Program (NFIP), a government-backed flood insurance program, only allows a maximum payout of $250,000 for combined coverage for a single home and $100,000 for its contents.
Don't like those numbers? You can always go with a private insurer instead. There are about 100 private flood insurance companies in the U.S., many of which offer a rebuild limit of $500,000 or more, depending on the policy.
Private insurers also have the upper hand when it comes to wait time. For NFIP-backed insurance policies, you may have to wait up to 30 days for a payout, whereas with private insurers, the wait time is closer to 15 days.
Practical Tips for Avoiding Flood Risk
I'll leave you with some actionable advice for when you're house hunting in San Diego:
When you see a home you like, ask your real estate agent if it's in a flood zone or check the FEMA map center yourself.
Call prospective flood insurance agencies to find out what your premium would likely be in that zone. Don't be afraid to call several and shop around.
Consider buying flood insurance even if you end up buying in a low-risk zone. You can't always predict a flood event.
Looking for a house in the San Diego area? My team and I would love to help you! Contact us to find out how we can partner with you to see your home dreams come true.